News
You position:Home >> News
Full-touch screen thermostatic digital shower faucet,warmly welcome to contact us.
Release time:[2019-2-22] Views:9782
Dear All,
Kaiping Xiangsheng Electronic Technology Co., Ltd. is now officially launching a new generation of intelligent thermostatic shower faucet - Full -Touch Screen Digital CNC Thermostatic Shower Faucet.
The shower faucet is powered by the temperature difference between hot & cold water, without any external AC power or batteries.,which is safe & reliable & long service life. At the same time, it can be freely adjusted the temperature and flow rate, easy to operate and bathe at will.
Warmly welcome customers at home and abroad to contact us for more details.
Thanks & Regards
Kaiping Xiangsheng Electronic Technology Co.,Ltd
2019-2-22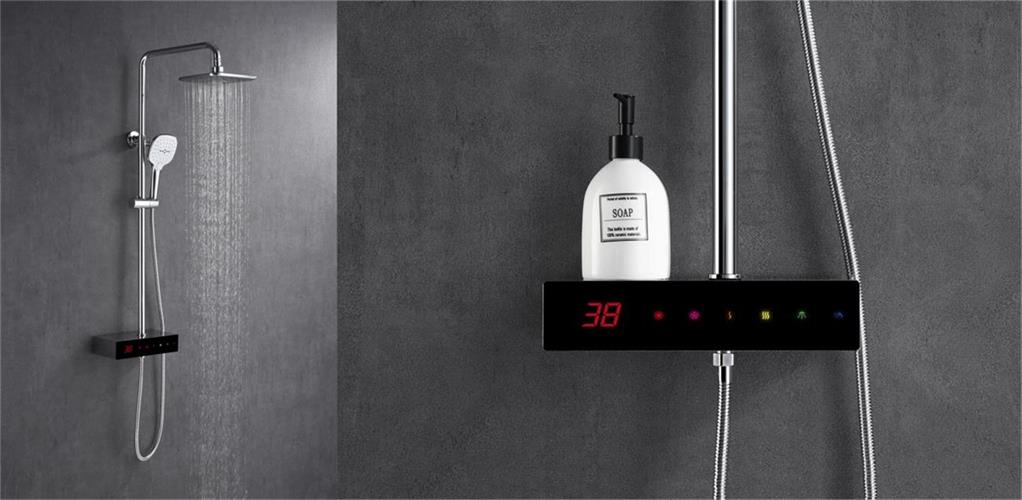 Copyright © Jiangmen Shuaiziqi Sanitary Ware Technology Co., LTD / XIANGSHENG ELECTRONIC TECHNOLOGY CO.,LTD. All Rights Reserved .