Culture
You position:Home >> Culture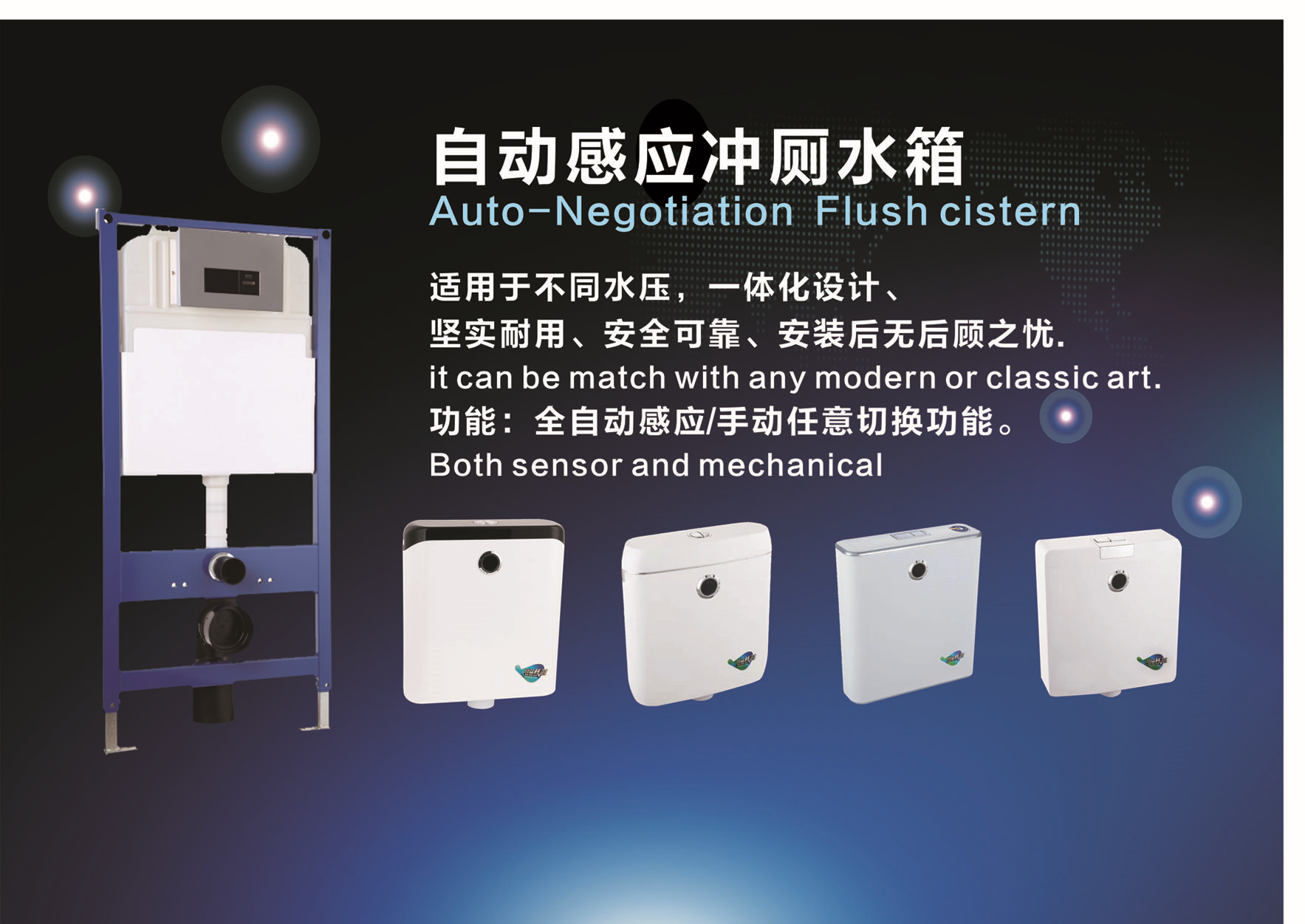 Jiangmen shuaiziqi Sanitary Ware Technology Co., Ltd. is located in Jiangmen City, Guangdong Province, which is known as the "capital of plumbing and sanitary ware" in the world.
Our company is a comprehensive high-tech private enterprise specializing in the R & D, design, production,and sales of intelligent electronic and electrical products and bathroom products. The company continues to make scientific and technological innovations and realize the coordinated development of scientific research and industry. Main products: conventional sanitary ware, new energy intelligent sanitary ware.
Jiangmen shuaiziqi Sanitary Ware Technology Co., Ltd. is mainly engaged in new energy sanitary ware, including conventional sanitary ware series, high-precision constant temperature shower series, induction faucet series, and induction urinal/urinal washer series, induction water tank series, touch faucet series, etc. Features: long storage period, no liquid leakage, no discharge, no fire and explosion due to high-altitude collision, low energy consumption during operation, the service life of more than 500000 times, no need for external power supply, avoiding the trouble of replacing the battery of traditional induction sanitary ware. The mode of transportation can be both air and sea.
Jiangmen shuaiziqi Sanitary Ware Technology Co., Ltd. is currently in the leading position in the international industry. The company fully plays the advantages of scientific and technological talents, and its products have won several national invention patents and utility model patents. It has the advantages of fast performance, stability, energy-saving, and safety. Based on the marketing platform of "technology sharing and benefit-sharing", the company welcomes people from all walks of life worldwide to visit, negotiate business and create brilliance. Adhering to the business philosophy of "customer first, integrity-based, and quality assurance", we provide customers with good products and perfect services.
Copyright © Jiangmen Shuaiziqi Sanitary Ware Technology Co., LTD / XIANGSHENG ELECTRONIC TECHNOLOGY CO.,LTD. All Rights Reserved .