Products
You position:Home >> Products
Manual for Self-powered Auto flushing toilt XS-168B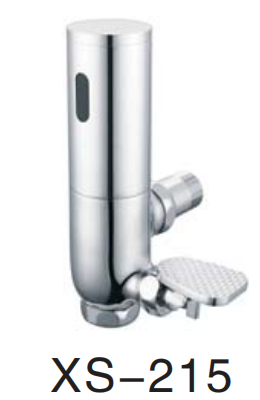 230/5000
1. Water-saving hygiene: all actions are completed by the machine without manual operation, and the washing completely leaves no odor. And effectively eliminate bacterial cross - infection
2. Power supply: new energy power supply, no need to replace the battery. Reduce the trouble that traditional induction clean provides to change battery thereby.
3. Distance adjustment: the microcomputer automatically adjusts the distance, can automatically set the best induction range according to the environment, without manual adjustment of the distance, the induction distance is accurate and stable.
Power supply: no external power supply, long service life.
Induction range: the microcomputer automatically sets the best induction distance according to the operating environment.
3 Suitable for water pressure: 0.05-0.8MPa
4 Suitable temperature: 0.1-45℃
5 inlet pipe diameter: G1
Copyright © Jiangmen Shuaiziqi Sanitary Ware Technology Co., LTD / XIANGSHENG ELECTRONIC TECHNOLOGY CO.,LTD. All Rights Reserved .